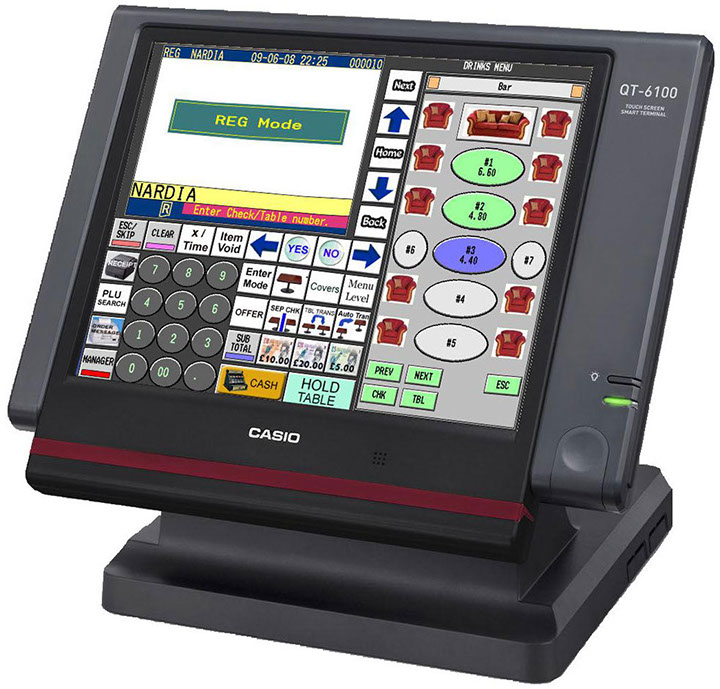 The compact QT-6100 is designed for small retail outlets in the hospitality market, such as coffee shops, bakeries and independent restaurants that require quick, accurate operation. It features a 12.1-inch colour LCD touch panel with a bright backlight enclosed in a robust case with a small footprint that fits perfectly into virtually any store.
Connectivity
Three RS232c ports support flexible, varied configurations of peripherals such as printers, scanners, scales and PCs.
1x Ethernet with a speed of 10/100 Base T/TX ensures smooth in-house communication with other equipment, and the ability to use a popular CAT5 cable makes wiring easy as well.
1x drawer ports are standard equipment.
Bar-code scanning handles registration of bar-coded items basic to the hospitality environment.